Field Day 2005
Field Day 2005 was a great success for ACARES. Malcolm Keown, W5XX, ARRL section manager for Mississippi stopped by and checked out the operation Saturday. Below are the scores from this year and last year. Also posted are some pictures from the event. Thanks to everyone to help put up, operate, and take down the event. This was a complete team effort!
Click here for more Field Day 2005 pictures!
Here's the breakdown:
149 CW contacts for 596 points
281 SSB contacts for 562 points
750 bonus points
TOTAL = 1908 points

Last year's breakdown:
88 CW contacts for 352 points
399 SSB contacts for 798 points
650 bonus points
TOTAL = 1800 points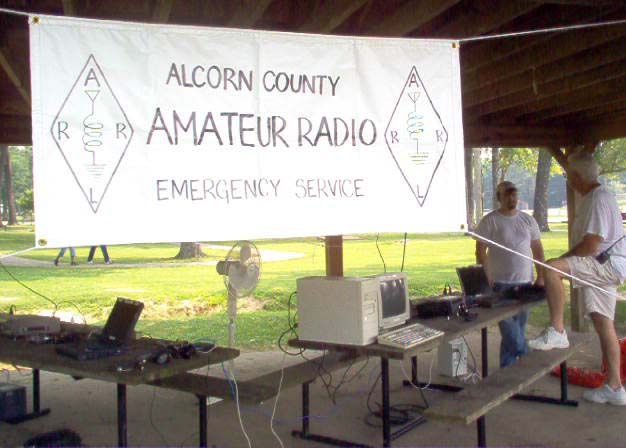 The Field Day banner and operations set up at pavilion #2 at Corinth City Park.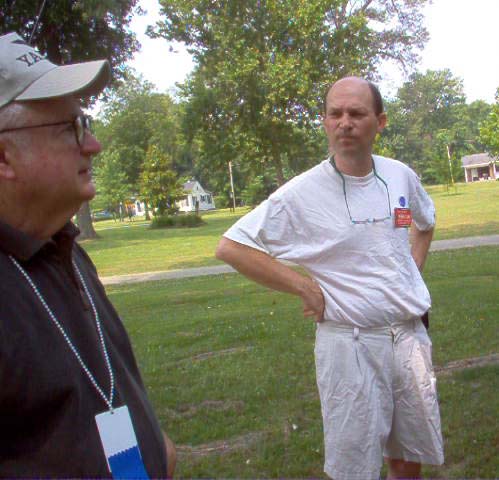 W4TX, Doc and WB5CON, Fred conferring on who is buying lunch!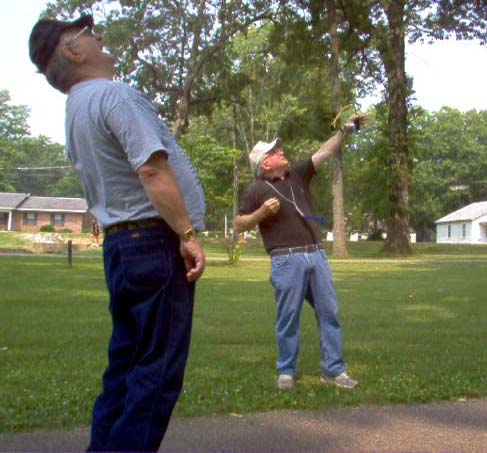 KB5TBC, Jimmy and W4TX Doc shooting a line into the trees to pull up an antenna.
Jimmy tells Doc he couldn't hit the broad side of a barn!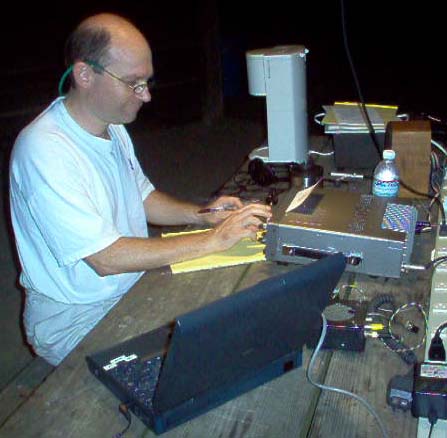 WB5CON, Fred at the CW station.
Fred keeps asking which knob turns it on!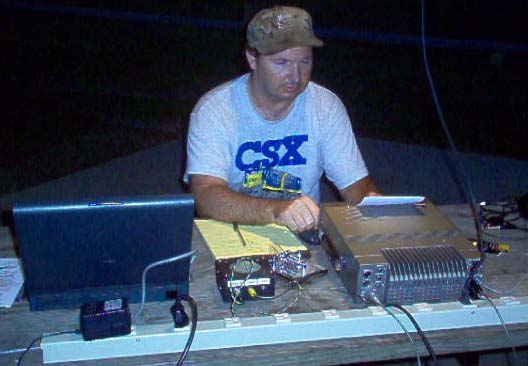 KD5VNJ, Tracy at the CW station.
Tracy has pulled out the instruction manual!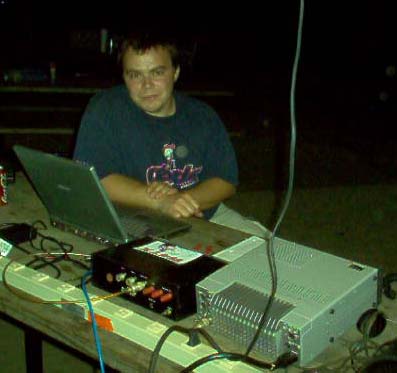 KD5LAP, Dustin at the SSB station.
Dustin keeps waiting for a contact from Mars!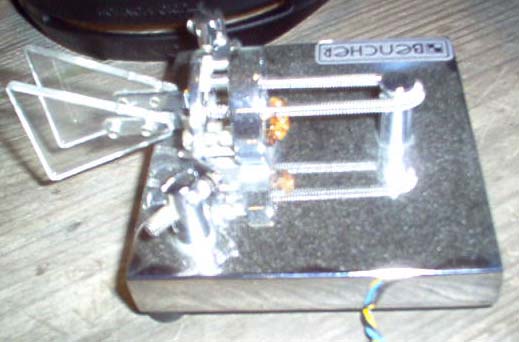 A bug on the "bug"